Dams
Kysa
Kysa is our little trick dog. She is intelligent and interactive. Likes performing her tricks and fetching the ball. A good mommy.
Violet
Violet is out little teddy bear girl. With her short nose, square little body and generous coat, you just can't ask for more. She is a sweet girl that smiles for attention and loves to cuddle.
McKenzie
McKenzie is out little darling. Daughter of Violet, by Schroeder, she entertains us with her antics. She is a sweetheart and a cuddlebug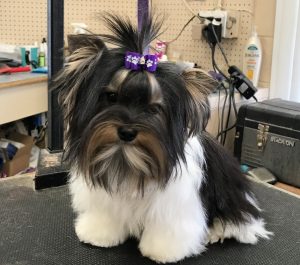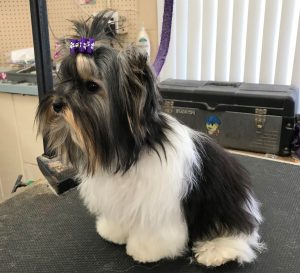 DeeDoo
DeeDoo is our gorgeous and sweet Parti girl. She possesses a luxurious coat and has not broken color, so gives us that beautiful contrast that makes Partis so unique. Her darling face and cobby, square body make her so exceptional. She carries the chocolate gene, as well. Ever loving and super friendly--she is everyone's favorite.
Carly is our Violet x Spumoni daughter. She inherited her parents square body, short nose, and wonderful personalities.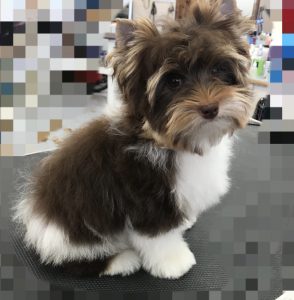 Sundae is as delightful as her namesake. Deedoo's full sister, she also carries for traditional parti, so produces lots of color. Loves to be in a lap.